学生动态|​【熠熠星光】 English Handwritten Picture Book|Four Seasons
2021-06-08 17:08:55
*本文内容转载自荔湾小学公众号*
English Handwritten Picture Book
Four Seasons
四季
About us
Class 6 Grade 2 is a very energetic,lively team which loves learning English. The reason is Miss Huang, a magic English teacher makes every lesson very interesting and attractive. A great teacher will not only tell student how to spell and read, but to make them use what they have learned and love it.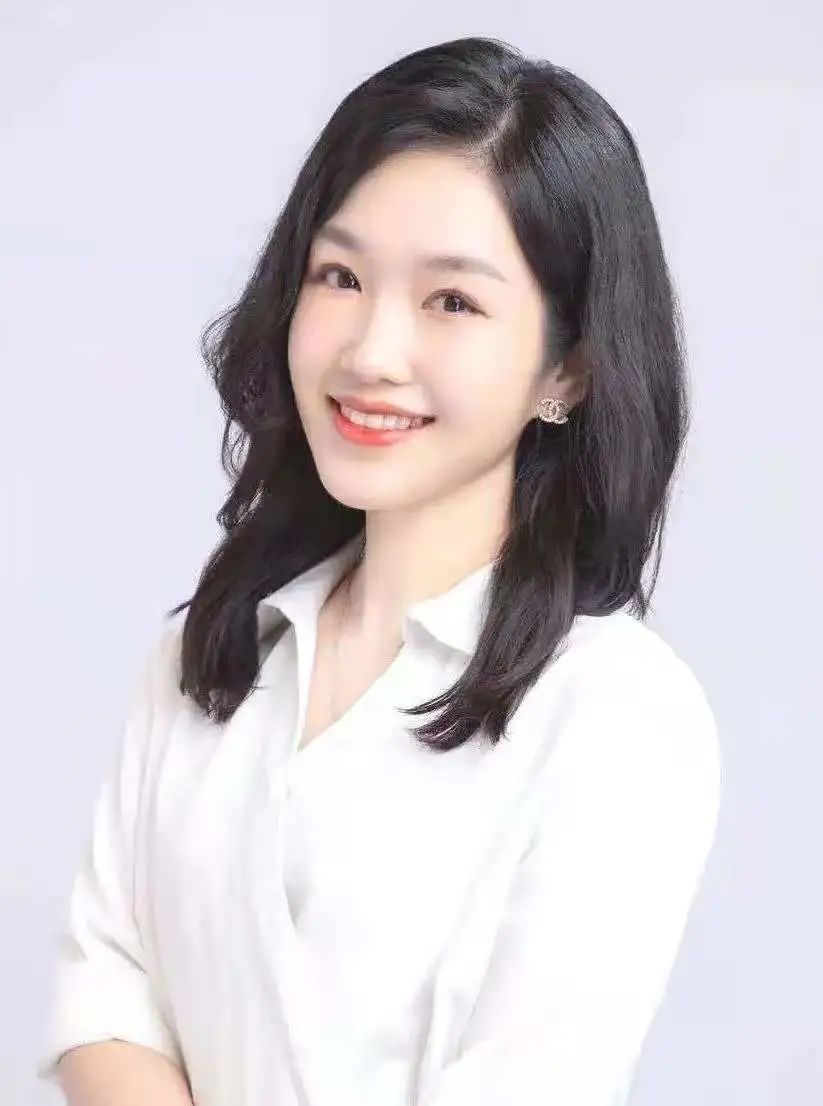 There are many descriptions about the four seasons in the textbook, but what are the four seasons in the eyes of children? Let's have a look.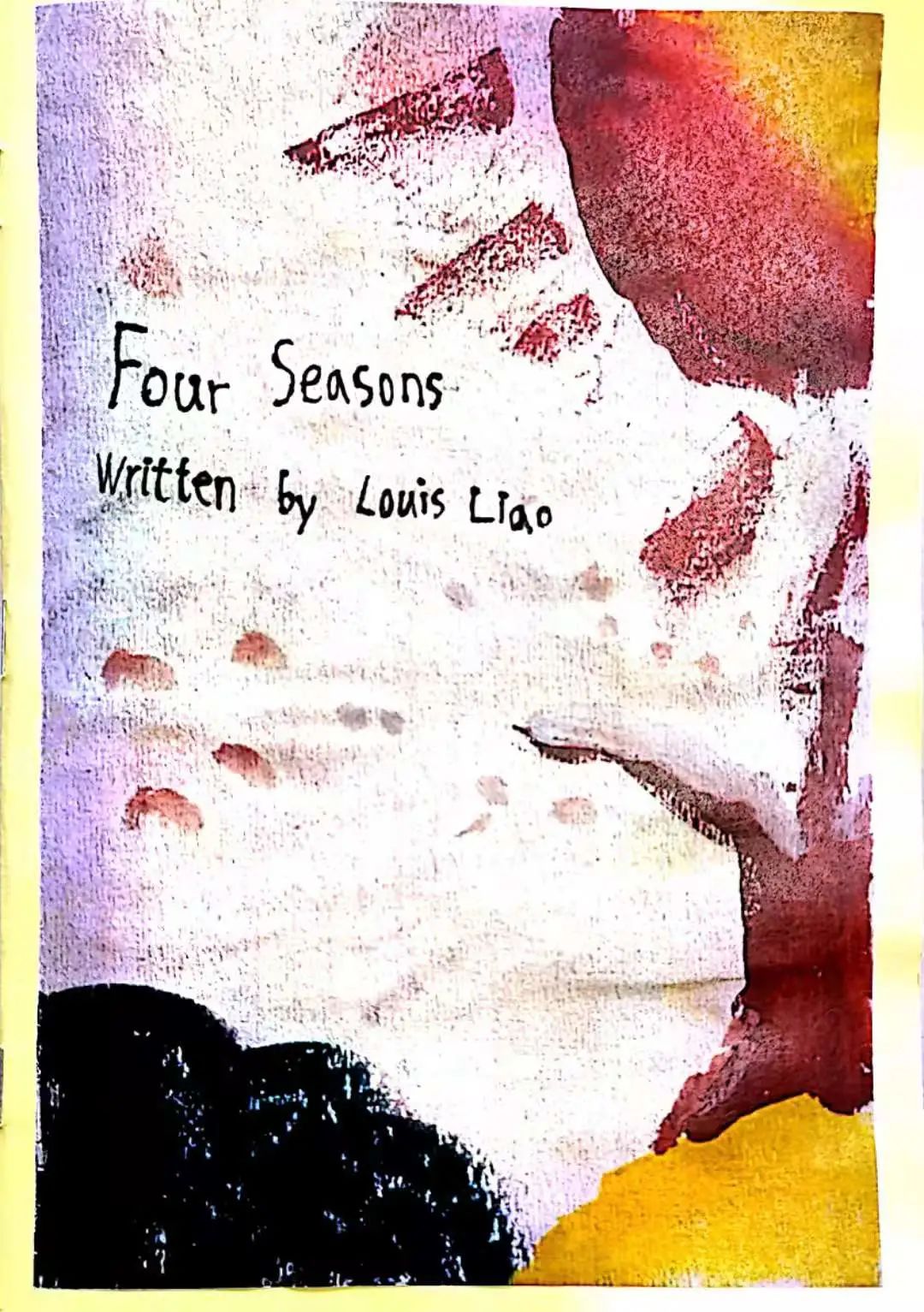 Louis is a sudent from Class 6 Grade 2, he painted the four seasons in his heart with watercolor. Let's feel it.
01 Spring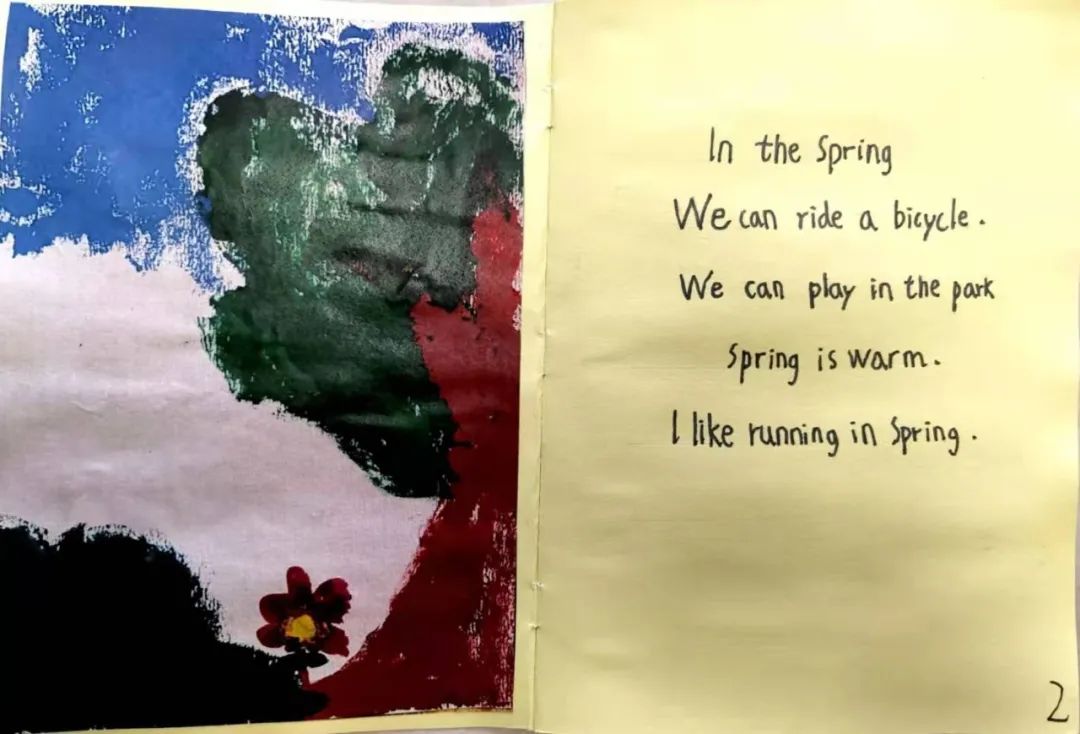 In the Spring, we can ride a bicycle.
We can paly in the park.
Spring is warm.
I like running in Spring.
02 Summer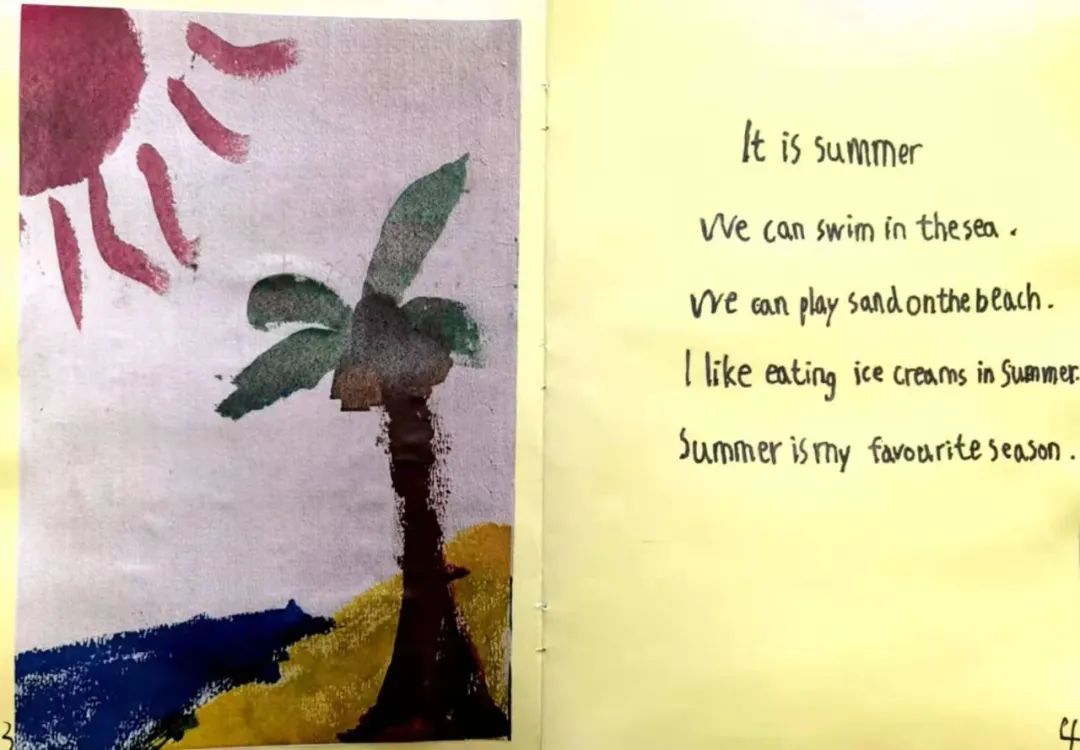 It's Summer.
We can swim in the sea.
We can play with sand on the beach.
I like eating ice creams in Summer.
Summer is my favorite season.
03 Autumn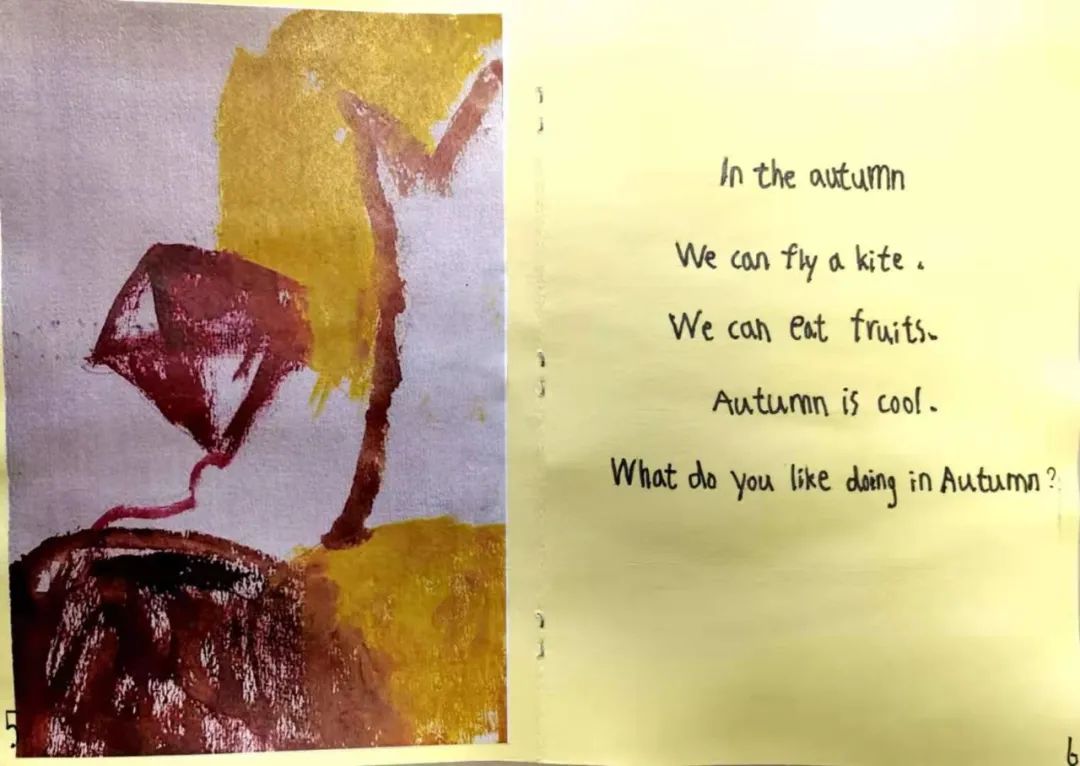 In the autunm, we can fly a kite.
We can eat fruits.
Autunm is cool.
What do you like doing in Autumn?
04 Winter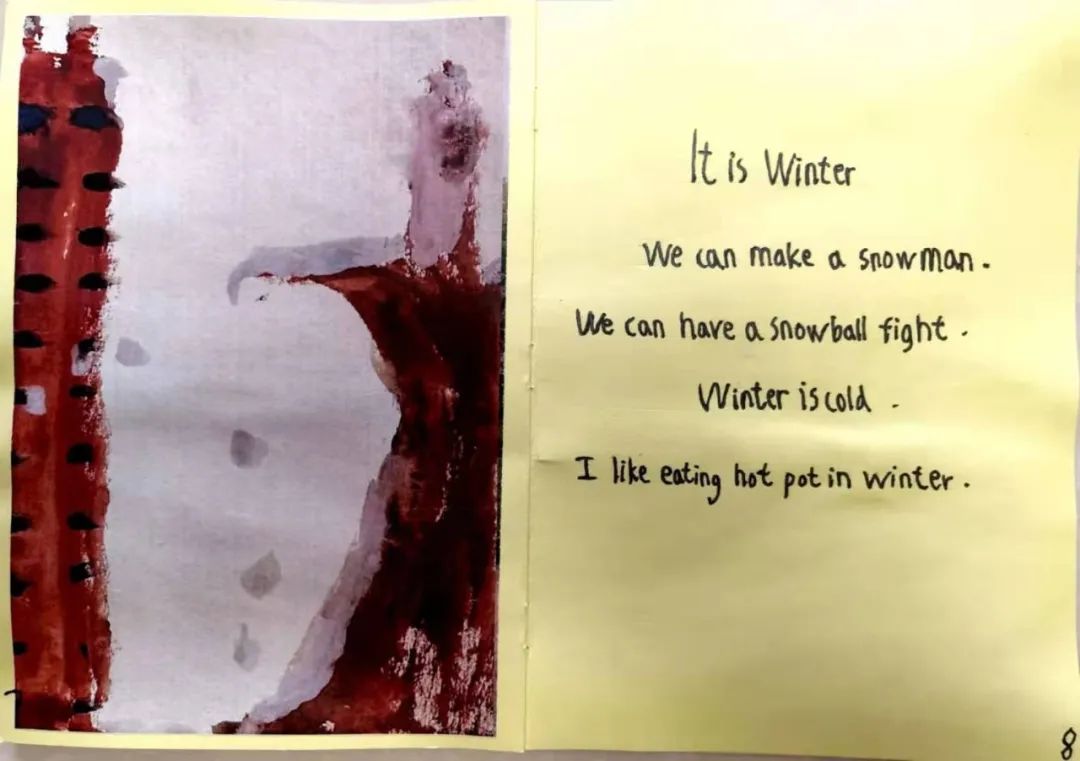 It's winter.

We can make a snowman.
We can have a snowball fight.
Winter is cold.
I like eating hot pot in winter.
About the author
Louis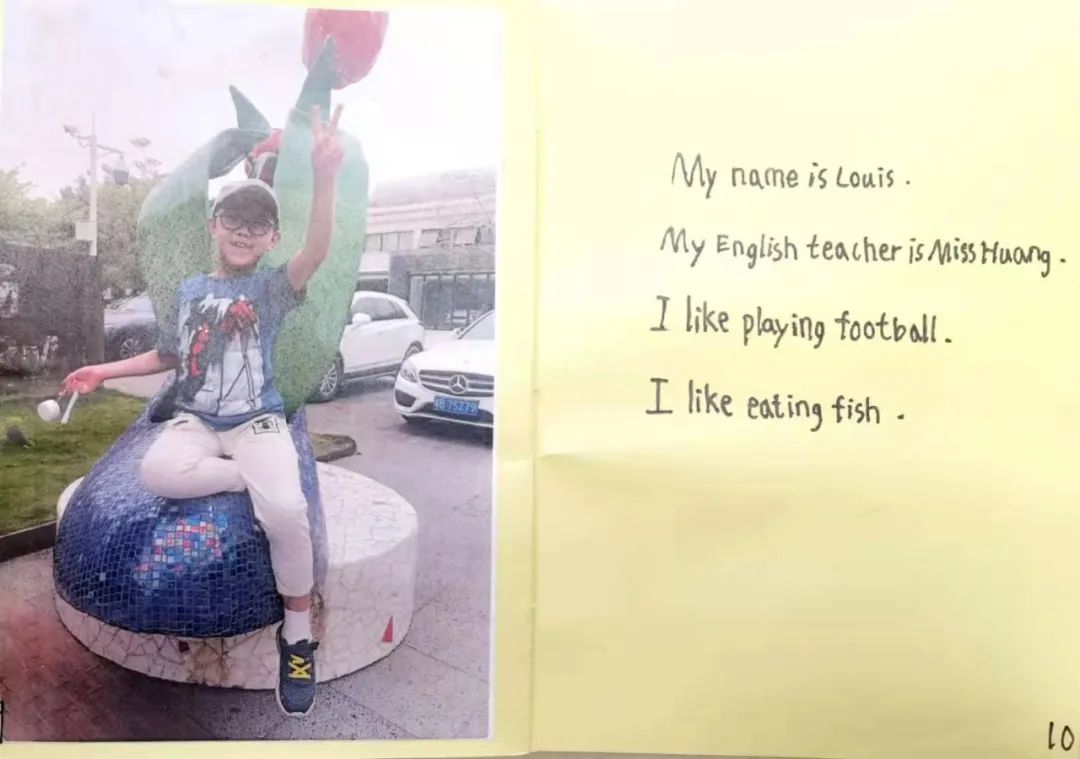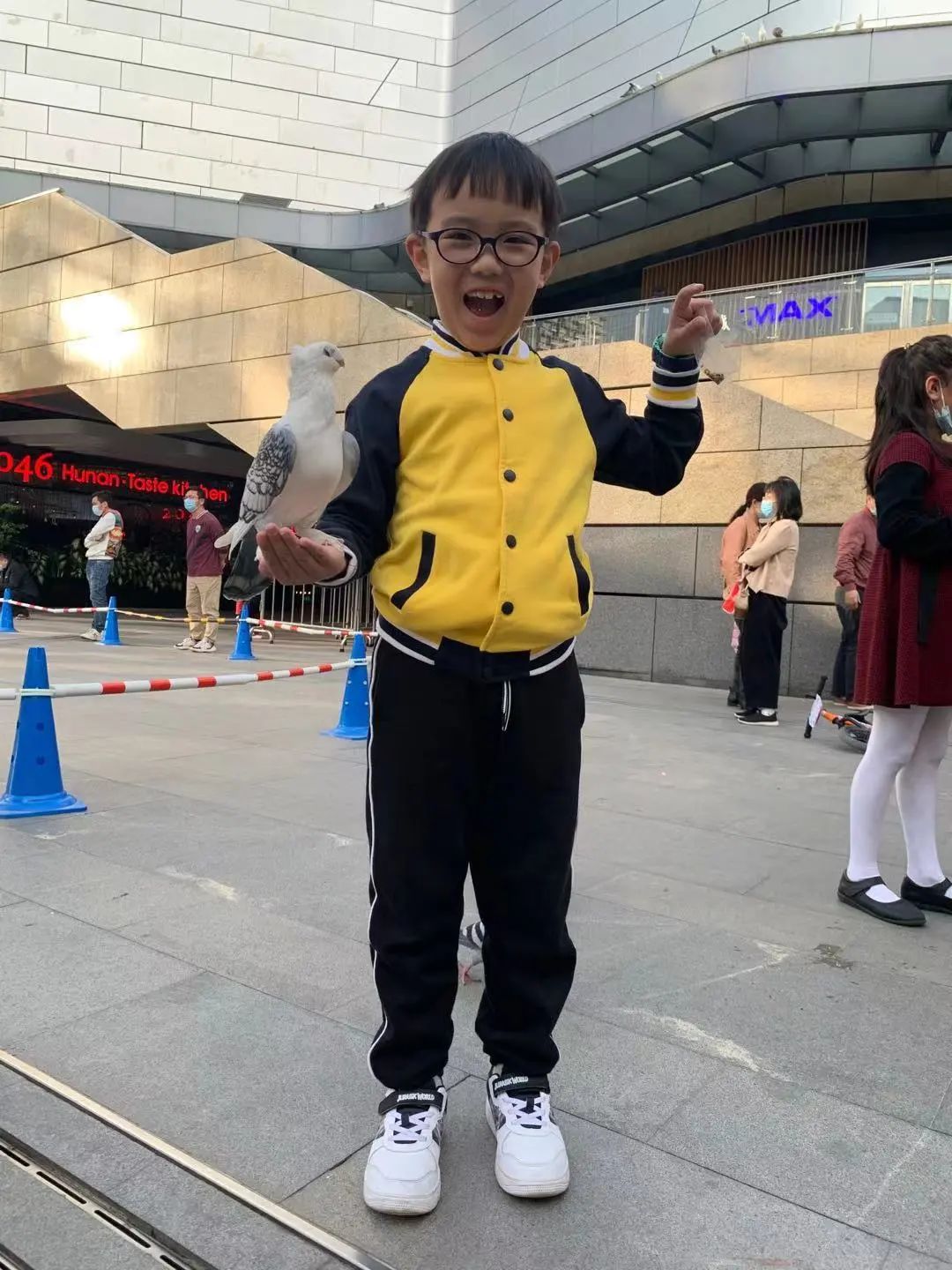 Louis is a sunny and sensible boy of Liwan primary school.
He likes playing football and basketball, now he is learning to swim.He wishes he could make more good friends.
总 监 | 李 莹
主 编 | 肖文晶
副主编 | 徐千慧
校 稿 | 黄珊珊
撰 稿 | 廖翊洋家长
图 片 | 廖翊洋家长
美工编辑 | 廖翊洋家长
坚毅 善良 乐观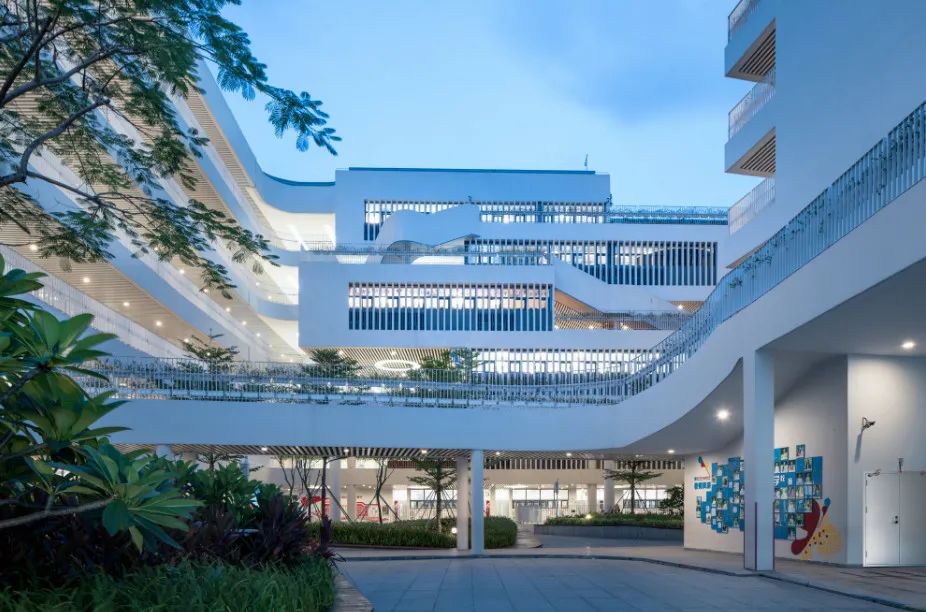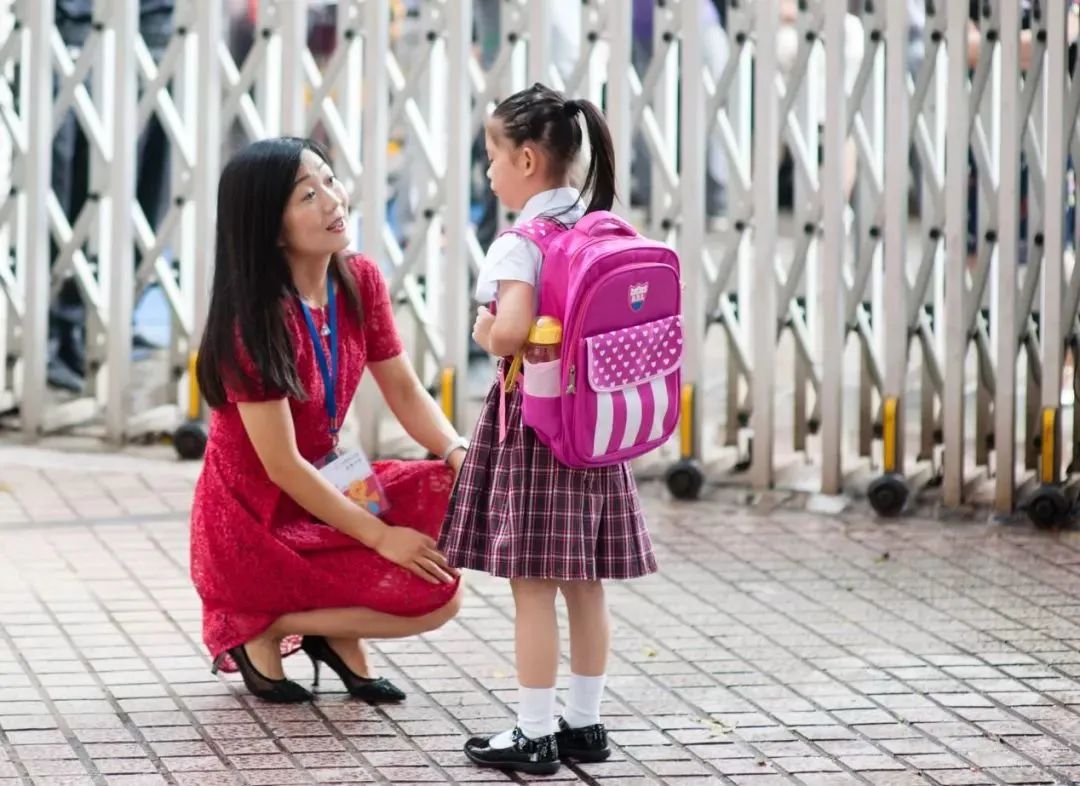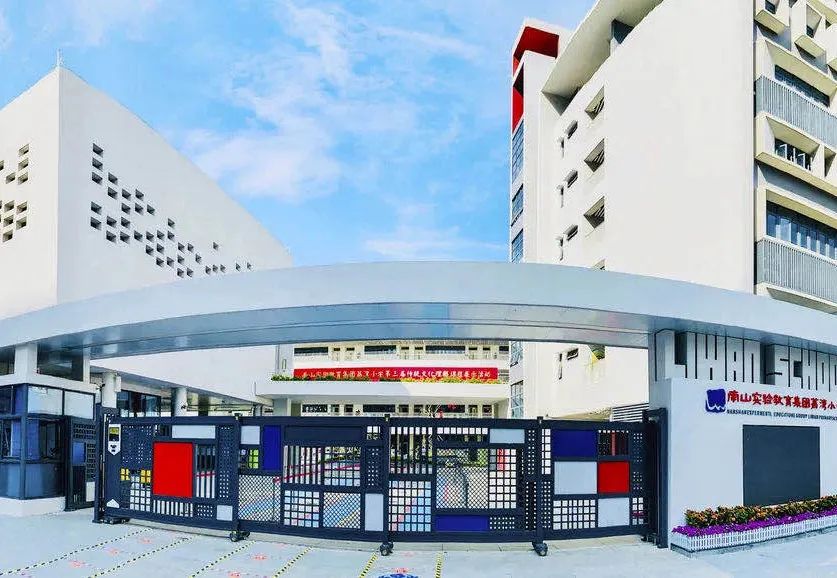 文以养德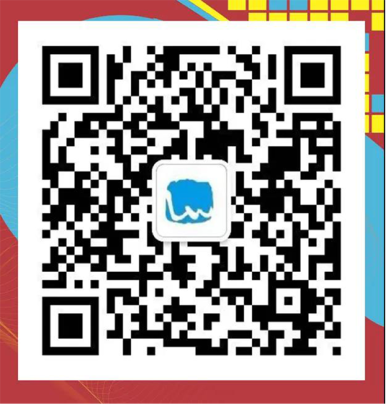 科创未来
19